After reading the poem 'The Jabberwocky', Year 6 created their own portmanteau beasts.
We experimented using different materials: oil pastels, chalk, water colour paint and felt tips when creating animal features and patterns.
Here we are using the various techniques and materials to create our beasts…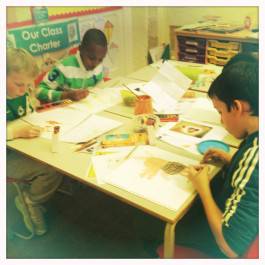 Watch this space for our monstrous artwork!