Mr Dragon is still on the loose and has been spotted at the top of Primrose Hill.
He seems very happy, but maybe he's lost as he was next seen taking advice from the police!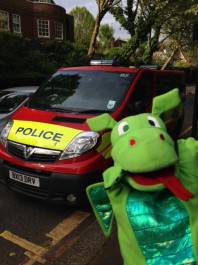 His friend Mr Robot Alien misses him and wishes him a safe return. Please let us know if you spot him around Primrose Hill.