The hatching process has now ended and the chicks have moved into their new home for the week, the snug and warm brooder box. They are eating and drinking well and have become VERY fluffy very quickly. Nine of the ten eggs hatched, which gave us lots to think and talk about in class. Ideas on why the final egg didn't hatch ranged from the chick "being poorly", to it being "too noisy and it didn't want to come out" to it being "an egg for eating and there's not a chick inside it". One of the children even suggested that "it's a crocodile egg and it's going to come out soon to gobble us up!" Let's hope not…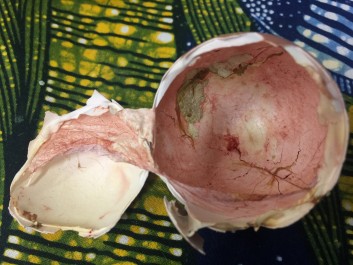 Having the chicks has co-coincided very well with anti-bullying week because we have had lots of discussions about using kind hands, kind mouths and what it means to be a good friend to not only each other but also to our visiting chicks.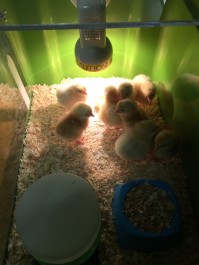 The chicks have been delighted to have had so many visitors wishing them well. Reception and Year 1 have all been to say hello, ask questions and sing them songs. Next week more children from across the school will be visiting. From Monday onwards the chicks will be roaming free from their brooder box. The children in Nursery will be building a chicken pen for them to keep them safe and also hanging up tasty treats such as broccoli and cabbage for them to nibble on. Come back next week for your next chick update!