We warmly welcome you to Primrose Hill Primary School. We hope your child will have a happy and calm start and we look forward to working together with you to provide a successful beginning to your child's education.
Primrose Hill is a two form entry Primary School occupying an impressive, listed, Victorian building in a beautiful part of London. The school looks out on to Regent's Canal and is near to a number of interesting places such as London Zoo, Camden Market and Regent's Park, all of which are visited by the children. The two large playgrounds offer a range of learning opportunities including sports facilities, a garden and inspiring spaces for creative play. In addition, the separate Nursery building has its own enclosed playground.  The Two Year Olds, Reception and Y1 have their own outside classrooms.
In April 2017, we opened a brand new 2 Year Old Nursery Provision called The Tadpoles.  This is a space for up to 24 children in a bespoke new building with a homely feel and provides a wonderful first step into our school.
In Autumn 2018, we opened our Autistic Resourced Provision, provisionally titled The Grove.  This is a provision for two Reception children each year working alongside our mainstream classrooms but also having opportunity to work in small satellite areas around the school.
At Primrose Hill we aim to maximise children's achievement by removing barriers to learning through a varied, inclusive curriculum delivered in a safe, stimulating environment. The success of this approach can be seen not just in the fantastic academic results our children achieve, but also in the confidence and enthusiasm for learning our well-rounded children exude.
As a primary school, we believe we have a key role in society in combating discrimination and promoting fairness, justice and equality through our teaching and in the role models we offer. We believe our children's successes affirm this work and are passionate about ensuring they own these values. We welcome families to come and visit our school and see the children enjoying their learning.
We hope the information contained on this website will help you to understand more about starting at Primrose Hill. If you would like to know more you are welcome to visit us by contacting the school to make an appointment.
To apply for a place at Primrose Hill Primary School, please refer to the 'admissions' section and Admissions Policy within.  This is where you go if you want a 2 year old space, a space in our nursery or in the main school.   Also, see the 'Starting School in Camden booklet', which outlines all the different Camden schools and provides all the necessary information for completing the application, is available here:
Lisa Milsom (Receptionist and Admin Assistant), Tara Kerrigan (Admissions and Attendance Officer) and Ilirjana Sfarqa (Business & Admin Support Officer to the Senior Leadership Team) are the persons responsible for dealing with queries from parents, carers and members of the public.
We look forward to meeting you and your child and welcoming you to Primrose Hill.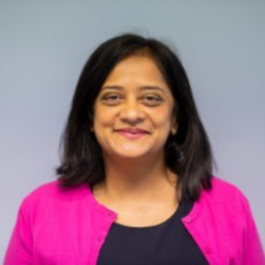 Harsha Patel
Headteacher