School Information Categories
Clubs
Club development is going to be a focus for the SLT this term.  This will be led by Liz Ghamar.
Autumn Term 2017- 2018 Clubs Timetable
View PDF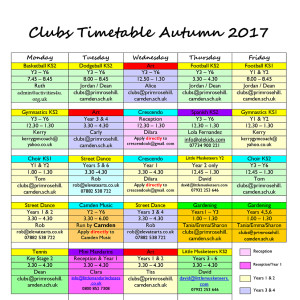 Clubs Timetable Summer Term 2017
View PDF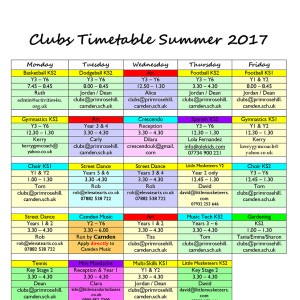 P3 Play Scheme
P3 Play offers an after school play service from 3:30pm to 6:00pm every day during term time. Please see link for more information.
To attend during Term-time all children need to be registered.
Please see link for our registration form and hand in to the play team.
Parents/carers will need to inform the school/class teacher when their child is attending P3.
View PDF