Governing Board Quick Links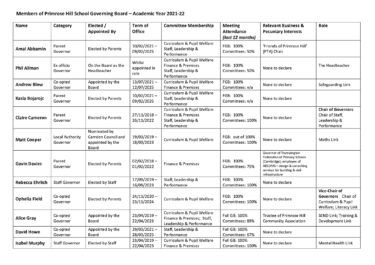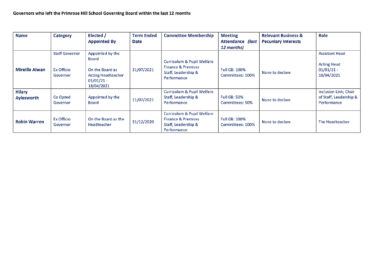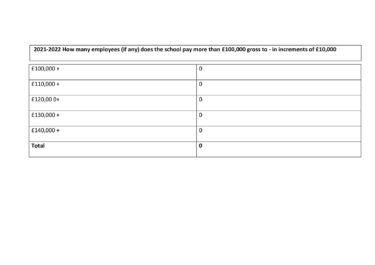 NEWS: See below the content of our Governing Board Annual Newsletter
The Governing Board or Body of our school helps to ensure the quality of education provision and to act as the accountable body for the school. We do this by setting the strategic vision and the ethos of the school, together with monitoring and challenging the school's performance, and recruiting and holding to account the Head Teacher.
The Governing Board is made up of 15 people.  Some members are elected and some are co-opted and include members of staff, parents, an appointee of the Local Authority and other local people; all of whom have the sole aim of seeing the wonderful children at the school receive the very best education possible.  Claire Cameron is our new Chair of Governors.  Ophelia Field is the Vice Chair of Governors.
The Governors work as a team and they're responsible for making sure the school provides a good quality education for all its pupils. We aim to continuously raise standards, plan the school's future direction and help Phil and the Senior Leadership Team to do the very best job they can. We also oversee the school's budget to make sure we're getting the best possible value for money – an important task in these days of shrinking funding, rising costs and increased expectations.  The school is also regularly helped by our Professional Partner, a very experienced ex-headteacher and ex-Ofsted inspector who brings a valuable external perspective.
Some governors are chosen (by parents, by staff or by Camden, the Local Authority) and others are selected by other governors.  This helps us to make sure we have an appropriate mix of skills – some people with expertise in education, some in management, some in finance, and so on.  If you're interested in becoming a governor or in finding out more about what we do, please have a word with Phil who will be able to point you in the right direction.
Whilst the Governing Board meets several times a year, at least once each term, we also have several committees. These each have a focus and they too meet at least once a term.
Our most recent minutes are here, but please scroll down the page to see some other useful attachments.
The Governing Board
Amal Abbamin                             Ophelia Field
Phil Allman                                   Alice Gray
Andrew Blow                                David Howe
Kasia Bojarojc                              Isabel Murphy
Claire Cameron                            Laura Pearce
Matt Cooper                                  Syra Sowe
Gavin Davies                                Katerina Zographos
Rebecca Ehrlich
Governing Board Committees
Curriculum & Pupil Welfare Committee
Chaired by Ophelia Field
Staffing, Leadership & Performance Committee
Chaired by Claire Cameron
Finance & Premises Committee
Chaired by Katerina Zographos
Link Governors – 2021-2022
Safeguarding  – Andrew Blow
SEND – Alice Gray
English – Ophelia Field
Maths – Matt Cooper
Mental Health – Isabel Murphy
Governing Board Annual Newsletter – July 2020
Dear Parents and Carers
It has been an extraordinary first six months of 2020. We learned in February that Robin would be leaving Primrose Hill. Hot on the heels of this came the COVID-19 pandemic. It's fair to say that all of our lives have been significantly impacted by coronavirus. We are pleased that Robin was able to delay his departure until Christmas allowing him to guide the school through this challenging time.
We have all witnessed the extraordinary efforts that Robin, the Senior Leadership Team and all of the staff have put in, first to keep the school running, in person for keyworkers' children and online for everyone else, and latterly as we have moved to having all children able to attend in person part time. It has been great to see the remaining year groups able to return to school in the last few weeks. The governors are very grateful for the excellent work that all of the staff team have put in so far.
You will have seen Robin's letter about plans for opening fully in September which has been very carefully considered to provide the safest possible environment for getting all children back to school.
Also in this newsletter, you will see an update from the Head Teacher recruitment panel, which is the sub-group of the governing board that is responsible for appointing our next Head. You will also know that we have a robust transition plan in place. Mireille will be Acting Head Teacher alongside Robin in the Autumn Term to ensure a strong handover and continuity.
Finally, I wanted to say a big thank you to everyone for all that you have done supporting your children and keeping the School going so strongly over the past few difficult months. I hope that you are now able to enjoy the summer holidays.
Gavin Davies
Chair of Governors
If you want to find out more about the Governing Board at Primrose Hill Primary School or perhaps become more involved in its work, please write to the Chair of Governors – Claire Cameron – at the school.