Who we are
The Friends of Primrose Hill School (FOPHS) organises social and fundraising events for parents/carers and children and is an important aspect of the School Community.
By having a child in the school you are automatically a member of FOPHS.   We need willing parent helpers who can give some time to promoting the school and supporting the school events which raise funds to improve and enrich the children's opportunities in school.
Most of the money that we raise is made at our amazing Summer Fair. This money has gone towards funding the Shakespeare school festivals drama projects, Costumes for drama clubs, sewing machines for parent classes, Year 6 leaving presents, playground equipment, the MUGA (the football pitch), Aero Ball Structure and things like balls and skipping ropes for general play.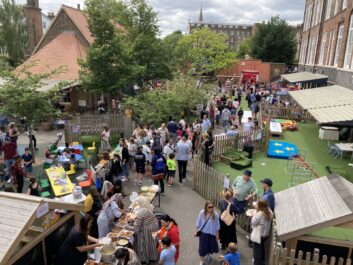 We meet for termly coffee mornings with members of the SLT.  This is a lovely way to hear what is going on in the school and to ask any questions about developments.  Everyone is welcome to join us.  They are a great way to meet new parents and getting to know your child's school.
We always welcome new ideas so please feel free to come and see me in the playground or pop a note into the office and I will contact you.
Amal Abbamin
FOPH Chair
Parent Reps help us hold more events, allow the FOPH to grow, and help disseminate critical school information to parents.
All the money we raise goes towards the children's enrichment.
It's a great way to get involved in your child's school and make a difference.
We look forward to working with you during the next year.
Summer Fair 2022
At last, the annual event has returned, and it was a corker thanks to FoPH and all of our parent helpers. Here are some images of the fun – we had folk from far and wide tell us it was the best Summer Fair they had ever been to at any school.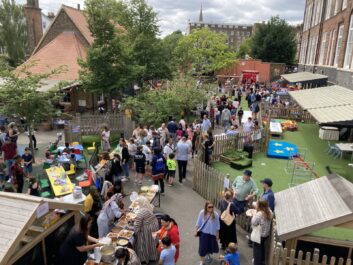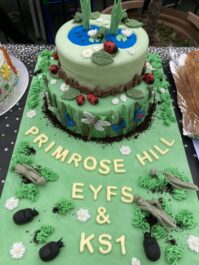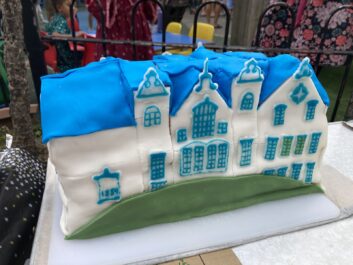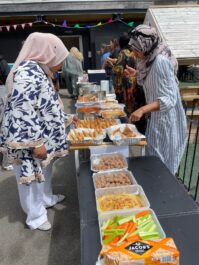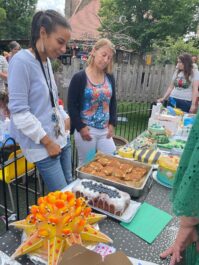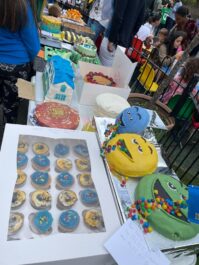 Easyfundraising.org.uk
As you know, we are always keen to support the school in putting on wonderful events and giving all of the children equal access to a range of experiences and opportunities. Please help us to fundraise or donate directly – check out this website https://www.easyfundraising.org.uk/causes/primhill/. The school makes money simply by you shopping at no extra cost to you.  One school has raised over £11,000 and they only have 160 children in their school. We have 489 so imagine how much money we could make if we all get behind it. We need as many supporters as possible so tell your friends and family, let us see if we can be the most profitable school!
The money Friends of Primrose Hill raised last year has been spent on the following:
·         Class book corners
·         Father Christmas
·         Contribution to the School's Shakespeare Drama Festival
·         Art materials
·         Playground Equipment
·         Lunch club games
·         Books for the new library
·         Year 6 leaving presents and year books
·         and we buy the PE kits.
All this is only possible thanks to the generosity of the fantastic parent/carers in our school.
We understand that not everyone can help organise events, but we always appreciate the support that you give us simply by turning up and having fun.
Thank you, as always, for helping us to make our wonderful school community even better.
To donate to Primrose Hill please click the link below:
Amal Abbamin (Chair of the Friends of Primrose Hill)